TANKSTELLE & MITTELSTAND - in Münster, Germany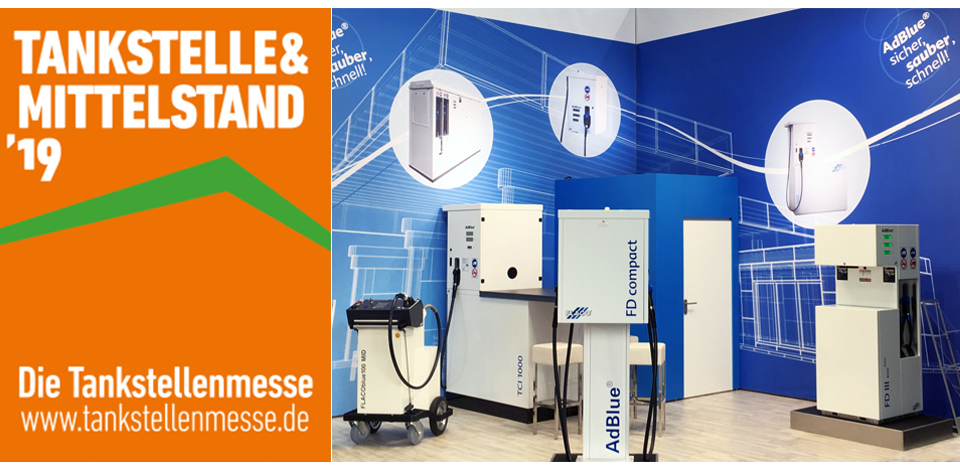 At the exhibition TANKSTELLE & MITTELSTAND in Münster the FLACO systems for refitting car AdBlue® dispensers were the highlight for our visitors.
TCI 1.000 dispenser with integrated tank
The visitors agreed: With this AdBlue® dispenser and its integrated 1m³ tank, many gas stations will invest in such AdBlue® car filling point.
The advantages are clear:
clean and fast fueling of cars and trucks
free view over the fourecourt
turnkey and gauged to MID
can be equipped with cars and truck nozzles
ATEX according to TRBS 3151
DIBT-approved tank with overfill protection and leakage warning device
optional for filling by tanker or with self-filling device via IBC container

FD compact
Thanks to fulfilling the ATEX guidelines, this small cube is suitable for refitting car AdBlue® dispensers right next to multi-product dispensers. So your customers can refuel diesel and AdBlue® at the same time.
The FD compact is often used to expand existing FLACO truck tank containers. It is supplied via a pressure line with medium.
See this project sketch from practice.

Winter
Since AdBlue® freezes at temperatures below -11 ° C, FLACO tank containers and dispensers are insulated and heated. The delivery hose has an integrated heating which is switched on at temperatures below -5 ° C. The FLACOvent heating system ensures heating of the dispensing valve with its warm air curtain. The handle to the pistol thus always remains freely accessible to your customers.
Back To List